Art. History. Fresh Mexican Flavors.
A Kerrville Landmark Since 1986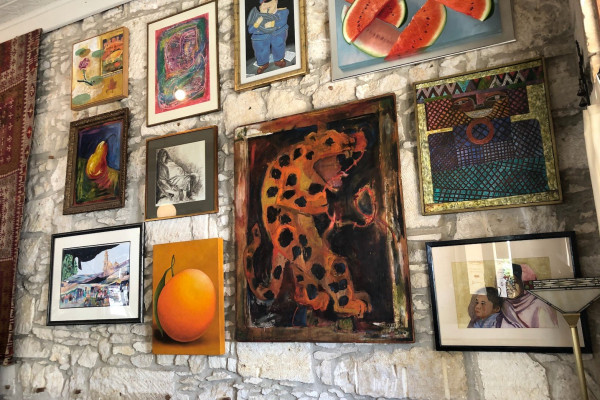 Welcome to Francisco's
Enjoy a good meal along with a bite of Hill Country history while dining with us at Francisco's Restaurant in Kerrville, located at 201 Earl Garrett in the restored Weston Building.
Built by Charles Weston in 1890, the Weston Building has seen it all over the past 130 years. Originally opened as a mercantile store, it later served as a community bank. After the turn of the century, it became known as "the most popular place in town" when the Ranchman's Saloon (complete with upstairs bordello) was located on the premises.
Other businesses which were operated over the years included a pool hall, a sporting goods store, and a shoe store. Our restaurant moved to this location in 1995. With an ever-evolving art collection and family recipes, Franciscos is a fresh, unique experience in Mexican dining.
In the Heart of Downtown Kerrville